Have you just started working for the first time or do you just want to brush up on your professional emailing skills? We here at Engram have compiled and created tips and templates for the different types of business emails below:
The basics
For emailing within the company or to other corporations, be sure to use your company email. If you did not receive one yet, use a professional email address that includes your name and a credible domain such as john.r.smith@gmail.com.
Include a clear subject line that contains the topic you would like to discuss or announce. If you are emailing another company, include your company name along with the topic.
Start off your email with a salutation that is addressed to a specific person, team, or company. Some examples include: Dear Melissa, Dear Mr. Smith, Hi George, Dear Marketing Team, Dear Company A, Dear Company B team, and Dear Company C PR Department.
Be sure to sign off the email with a proper closing and professional electronic signature. Some commonly used closings include: Regards, Thank you, Sincerely, and Best regards. A standard electronic signature would include your name, position, and contact information as follows:
John Doe
Marketing Consultant at Company A
Email: john.r.doe@gmail.com
If you are emailing another employee within your company for the first time, briefly introduce yourself in one line that includes your name, the title of your position, and the team you are in. If you are emailing another company, introduce your company and what it does after introducing yourself briefly.
If you are sending any documents, do not copy the body of the document to the body of the email body but instead upload it as an attachment to the email with a clear and logical file name so the receiver of the email can download it easily and have it on record.
Make sure you keep your email concise and to the point. Keep your email subject line between 27 to 52 characters and use word wrap on the body of your email so no line exceeds 78 characters. Instead of having one large chunk of text in your email body, split your email into multiple paragraphs so the text is easier to read.
Sending Documents
One of the most common types of emails in company settings is emails in which you are sending needed documents. Naming your attachments properly is the most important aspect of such emails. If your company has a guideline for naming files, be sure to follow it. If not, then be consistent with your naming method, avoid long file names and special characters, and make the file name intuitive so the receiver knows what it contains without opening it. We created a sample template below. In this example, the sender is giving files to an employee of the same company but of a different team.
---
Email subject line: 2022 PR Guidelines for Company B
Hi Justin,
This is Evan, Assistant Manager of the PR Team. We briefly met in yesterday's meeting for the re-strategizing of our company's marketing plan.
I recall that you requested the most recently updated version of the PR Guidelines for our company for reference. I have attached the document as a PDF to this email.
Feel free to let me know if you have any questions about the guidelines.
Best regards,
Evan John
PR Assistant Manager
evanjohn@companyb.com
File name: PR_Guidelines_20221002.pdf
---
Notice in the example above, the sender of the email, Evan, writes a clear email subject line and introduces himself and his position in the company at the beginning of the email. He goes on to remind the receiver of the email, Justin, that they had met in a meeting yesterday. Giving context is key in business emails because every employee is busy with their own share of work, so they may not remember every request made or each meeting they attended.
The body of the email is concise and straightforward which is highly efficient in the busy corporate world. Evan split his email body into three simple paragraphs to make it easier to read. He also includes a closing statement and his electronic signature, and the name of the file is clear so the contents of the file are obvious. The date the file was created or modified is included in the file name in the international format YYYYMMDD. If you have version numbers, be sure to denote the version with numbers. Some examples would be: Ver2, Ver_2, and V2. Do not name versions in the following ways: Final_Version, Real_Final_Version, Mid_Draft_Version, Final_Final_Version, Actual_Final_Version. There can be edits to the "final version" of a file, so always go with numbers or dates to denote the version.
Notice that Evan used underscores instead of spaces in the file name. Many companies prefer using underscores and capital letters instead of spaces or other special characters in their file names. Spaces and other special characters such as periods and slashes are not supported by all operating systems and applications.
In our second example, we have Dawn who is sending files to another company.
---
Email subject line: Company C Brochure for 2022
Dear Company D Team,
Nice to e-meet you. My name is Dawn, and I am the B2B Sales Manager for Company C. Company C is the leading innovator of renewable energy technology for both corporations and households, saving the planet one step at a time.
I got a referral from Rachel John from Company D's marketing department whom I met at the 2022 Innovation Expo last Friday. She informed me that Company D is considering working with Company C for their Spring 2023 project, so I wanted to send our company's brochure on our products along with other reference material.
Looking forward to hearing back from you!
Let me know if you have any questions.
Best regards,
Dawn Evans
B2B Sales Manager
P: (111) 111-1111
E: dawnevans@companyc.com
2022_Company_C_Product_Brochure.pdf
2022_Intro_to_Company_C.pdf
Collaberating_with_Company_C_Ver3.pdf
---
In the sample email above, the writer Dawn gives plenty of context about herself, her company, and how she got connected to Company D. Despite including all this information, she keeps all parts of her email succinct and to the point which is important in a busy corporate world where everyone is occupied with their own tasks. In this narrative, Rachel John from Company D did not provide Dawn with a specific person to email, so Dawn addresses Company D as a whole after finding the general company email. Like Evan in the previous example, Dawn also names her files in a simple and clear manner so the receiver knows what each file contains without having to open them.
Collaboration or Partnership Email
Another common type of business email is an email proposing a collaboration or partnership, whether it is with another company or an individual like a social media influencer. In such emails, it is essential to keep a positive tone that shows enthusiasm toward the potential partnership. Check out the two examples below.
---
Email subject line: Partnership Proposal with Energy Drink Company B
Hello Shoe Company A,
My name is Braiden Garcia from Energy Drink Company B where our mission is to bring vigor and passion to our adventure-loving clientele with our energy drinks.
We have been following (and wearing) Shoe Company A's shoes for quite some time, and we love how your slogan "Adventure in every step" aligns with our own company mission.
This is why I would like to propose a partnership between Shoe Company A and Energy Drink Company B for a seasonal campaign next year in 2023. I believe that by working together, we can both extend our customer base, with Shoe Company A gaining exposure to our adventure-loving following and vice versa.
If you are interested in pursuing this collaboration together, let me know when your team would be available for a Zoom call. I have attached our 2021 summer campaign's digital pamphlet for your reference.
Looking forward to hearing back from you.
Kind regards,
Braiden Garcia
Marketing Department Head
+1 (222) 222-2222
braidengarcia@energydrinkcompanyb.com
2021_EnergyDrinkCompanyB_SummerCampaign.pdf
---
In the example above, the author of the email Braiden gives some background on his company's mission and then goes on to address the aspects of Shoe Company A that enticed Energy Company B to propose a partnership. He specifically states what the partnership would entail: a joint seasonal campaign that involves getting exposure to each other's followings. Finally, he invites the Shoe Company A team to let him know when they are available to schedule the next interaction, which in this case would be a Zoom call.
Braiden hits all the marks by expressing his company's interest in Shoe Company A, stating what kind of partnership his company is proposing, and taking the initiative to schedule the next interaction.
In a time where social media dominates the electronic space of the Internet, countless companies are contacting influencers every day about collaboration opportunities. Let us meet Lena, a social media coordinator, who is emailing an influencer in hopes of working together.
---
Email subject line: Collaboration for our new Cosmetics Company E skincare line
Hi Paula,
I'm Lena, a social media coordinator in charge of influencer outreach with Cosmetics Company E. At Cosmetics Company E, we aim to indulge your skin in only the best ingredients with our vegan and cruelty-free skincare and cosmetics.
I came across your Instagram and TikTok accounts last week, and I absolutely love your in-depth reviews on cruelty-free cosmetics, especially the one on our company's Organic Stealth Lip Liners. We really appreciate your positive review and feedback!
I'm happy to say that Cosmetics Company E would love to collaborate with you for our new quinoa-based skincare line that is scheduled to be released at the beginning of next year. We extracted and increased the potency of the most beneficial parts of quinoa to create this game-changing skincare line.
Let me know if you would be interested in working with us so we could fly you out to try the whole line in person with our experts.
Can't wait to hear back from you!
Best,
Lena Taylor Hall
Social Media Coordinator at Cosmetics Company E
lenathall@cosmeticscompanye.com
---
The overall tone in the email above from Lena to the influencer Paula is lighter and more bubbly than a formal business-to-business email. Lena starts off by briefly introducing herself and her company and then states what she likes about Paula's social media content, even mentioning a specific example of a review Paula did on one of Cosmetics Company E's products.
Then Lena goes on to convey the reason she reached out: to propose a collaboration. She gives a quick preview of the product for the potential partnership by explaining the main ingredient and also lets Paula know that Cosmetics Company E is willing to fly her out to further pursue the collaboration. The email ends on a positive note, showing Lena's enthusiasm toward working together.
Inquiries
Another simple yet common type of business email is an email addressing a question or questions from the sender. There is no need to overthink these types of emails. Keep them simple and to the point.
In our first example, we will take a look at an inquiry email sent within the same company.
---
Email subject line: Inquiries about logo changes | Media Content Team
Hi Edgar,
My name's Madeline, and I'm a video editor from the Media Content Team.
I had a couple of questions regarding the use of the company logo.
Were there any recent changes to the company logo or mascot character? The latest version our team has is the March 2022 version. If there were any changes, could you send me the most recently updated logo and/or company mascot character?
Are we allowed to add curvature to the logo to wrap around a cup for a company video advertisement? We would be adding the curvature during postproduction. I attached an example image to the email for your reference. In the image, the text "SHAKE" is curved to match the curvature of the cup.
Could we add a hat to the company mascot character? We are planning to incorporate a cowboy theme into our next video advertisement, so we were wondering if we could put a cowboy hat on the mascot. The guidelines for the company mascot state that adding shoes to the mascot is not permissible. However, it did not mention anything about adding hats to the character, so I was wondering if it would be acceptable to add a hat.
Let me know if any of my questions were unclear. The deadline for our next video advert is at the end of this month, so I would appreciate it if you could give me a response by the end of this week if possible!
Thank you,
Madeline Blake
Video Editor at Company G
madelineblake@companyg.com
Attachments:
CupCurvatureExample1.jpg
---
If you look at the email subject line, the sender of the email, Madeline, includes her team name in the subject line which is optional but helpful to include. The most important aspect of the email is that she numbered her questions, making the questions organized and easy to answer for the recipient.
The receiver of the email, Edgar, can simply number his answers in his response email, so both parties can easily find each answer. Edgar can also copy the questions onto his reply and write his answers below each corresponding question for it to be even easier to see both the questions and answers in one glance.
She also attaches an example image to explain what she was trying to express in Question 2. Notice that she attached the image to the email instead of pasting it onto the body of the email. Some email hosting sites will filter out emails containing images in their body to the Spam folder, so it is best to attach any images.
At the end, Madeline also mentions the approaching deadline for the video advertisement she is to edit and kindly expresses that she would prefer Edgar to respond by the end of the week. Employees on a different team may not feel the urgency of an email, so it is fair to give them a timeframe by which they should respond.
In this next example, PR Specialist Felix is emailing another company to ask some questions.
---
Email subject line: Questions concerning upcoming article on Company H
Dear Ms. Levitts,
Nice to meet you. My name is Felix, and I am a PR Specialist at Company H. I am emailing you in regards to the upcoming article you are writing on our company. I received your contact from my predecessor Archie Bell who was recently promoted to manager of our team. From now on, I will be in charge of all communication with Newspaper Company J.
To start off, I had a couple of questions regarding the upcoming article.
Would we be able to review the article before it is published?
Our team would prefer to have a final check on the information being disclosed about our proprietary biotechnology invention. We would like to review if the information is being conveyed in an accurate manner to prevent any misinterpretations of what our technology can promise.
What date and time would the article be released?
I am aware that the article will be released at the beginning of next week but would like to know a more specific time so our PR department can also plan accordingly.
I would also like to mention that the utility patent that was pending for our new technology was granted and published as of September 22nd, 2022. It would be great for this information to also be included in your article.
Looking forward to speaking to you again.
Sincerely,
Felix Shah
PR Specialist with Company H
felixshah@companyh.com
1 (222) 222-2222
---
In the sample email above, Felix briefly gives context on who he is and why he is writing this email. He then goes on to ask the two questions he had concerning the upcoming article that the journalist, Mr. Levitts from Newspaper Company J, is writing about Company H. He neatly numbers them and also mentions additional information at the end of the email, stating that he would like to have the fact about the granted patent included in the article. Felix is straightforward and efficiently communicates his inquiries and request in a succinct manner.
Follow-up and Reminder Emails
Follow-up and reminder emails can be some of the more awkward business emails to write for some people. It is like writing a formal version of "So, can you reply to my email?" or "Please get this done soon." How can one politely convey these messages without leaving a bitter aftertaste for the other party?
Our Engram team brings you example emails of each which you can use as references when writing your own email.
---
Email subject line: Follow-up on collaboration proposal with Cosmetics Company E
Hi Paula,
I just wanted to send you a follow-up to the previous email I sent you regarding our collaboration proposal to you for our new Cosmetics Company E skincare line.
I would like to reiterate that Cosmetics Company E will fly you out here to our headquarters in California to get an exclusive first try of our upcoming skincare line with our experts who will also walk you through the creation process as well. All our products are vegan, cruelty-free, and organic (USDA-certified), and we use environmentally-friendly packaging which includes recyclable bottles and paper packaging.
For your stay with us, we will provide a five-star hotel and transportation, and if you decide to work with us for this collaboration, we will be offering paid promotion per Instagram post or story along with an affiliation link by which you would get a percentage of the sales.
We would love to work with you as your values of spreading cruelty-free cosmetics align with our company's mission. If you are interested in collaborating, please let us know by September 30th.
I'm looking forward to hearing back from you!
Kind regards,
Lena Taylor Hall
Social Media Coordinator at Cosmetics Company E
lenathall@cosmeticscompanye.com
---
As you can see in the example above, the sender of the email, Lena, mentions that this is a follow-up email and describes in more detail the benefits of the collaboration. She expresses her eagerness about working together and also lets the influencer know of a deadline by which she should respond. Lena's tone sounds neither desperate nor stern which is ideal for business follow-up emails.
In the following example, we have Tristan, a front-end developer, who is sending a reminder email to a UI/UX designer within the same company.
---
Email subject line: [Urgent] Reminder of UI/UX design deadline
Hi Isabelle,
This is Tristan from the front-end team. I just wanted to remind you that the deadline for you to pass on your designs to me was yesterday, June 13th.
I need to receive the designs in a timely manner in order to have enough time to code the pages. I would appreciate it if you could send me the designs by the end of the day, as my own deadline to complete my part is tight.
Please get back to me as soon as you can.
Thank you,
Tristan
Front-End Developer for Company K
tristan@companyk.com
---
In this example, Tristan includes [Urgent] in his email subject line to show that he needs a response as soon as possible. When gentle and polite reminders and nudges are not effective, it is perfectly acceptable to convey your urgency through email in an assertive tone.  Tristan keeps his email short and to the point to save time for both parties. Although some people may find reminder emails uncomfortable to send, they are necessary to progress the workflow and efficiency of a company.
Invitation to a Business Event
This next section addresses invitation emails for business events.
In our first example, we provide a sample invitation email to an unaffiliated entity outside of the company.
---
Email subject line: Invitation to L Tech's 2023 Innovation Convention
Dear Professor Boyd,
My name is Audrey Robinson, the Senior Event Coordinator at L Tech, the leading innovator for solar energy technology. I am honored to invite you to be a guest speaker at L Tech's 2023 Innovation Convention on June 16th of next year at Venue Hall M in City P, New York.
The objective of our annual Innovation Convention is to share the latest renewable energy technology with the world and connect innovators around the globe.
We have been following your TED Talks and graduation speeches throughout the years, and our employees would be ecstatic to meet you at the event. Your vision on the future of technology corresponds to the direction of our company, so we thought it was perfect to have you as our main guest speaker.
L Tech will be providing all food, travel, and accommodation expenses along with a small team who will guide you throughout the rehearsal and event.
The event will be filmed for our social media platforms where your voice will reach hundreds of thousands of subscribers worldwide. Photographs of the event will also be shared and displayed on our website.
I have attached an introduction to our company as well as a link to a video recap of last year's convention so you can get a feel for the event.
Let me know if you would be interested or have any questions. We are very much excited to hear back from you.
Best regards,
Audrey Robinson
Senior Event Coordinator
P: +1 (333) 333-3333
E: audryjrobinson@ltech.com
LTech_Introduction_2022.pdf
www.ltech.com/video/innovationconvention2021
---
At the start of the email, Audrey introduces herself, her company, and the event. She lets the professor know why her company is inviting him or her as a guest speaker to the event. Audrey then goes on to the logistics of the invitation, stating that all expenses will be covered and that the event will be filmed and posted on various platforms. She also provides attachments that give more information about the company and event. Her delivery of the invitation email is clean and respectful, not leaving out any necessary information or details.
In the next example, we have Hugh, the HR Team Manager, who is sending out an email inviting employees to a company workshop addressing mental health and teaching meditation.
---
Email subject line: Company-wide Meditation Workshop | Friday, Nov 4th
Hi all,
This is Hugh, manager of the HR team. I am happy to announce that we will be having a company meditation workshop with Dr. Vincent P. Morgan who will speak on mental health and give guidance through the basics of meditation.
Dr. Morgan has traveled the world studying human psychology, given numerous TED talks on mental health, and written the hit book Human Mentality: Opening up the Mind. If you want to read more about Dr. Morgan, I attached a brochure of a previous event for which he was a speaker.
Mental health is just as important as physical health, so I would strongly encourage you all to join the workshop. A healthy mental state will translate into a happy lifestyle, whether at home or at the office.
The workshop will be held on November 4th at 3 PM at the Regency Hall.  Snacks and beverages will be provided. All snacks will be vegan, non-GMO, gluten-free, and dairy-free but may contain soy and peanuts.
All company employees are welcome to attend. If you do plan to attend, please RSVP by emailing me at hughbanks@companym.com so I could get a head count for how much food to order. If you have a soy or peanut allergy, let me know so I can prepare an alternative snack.
Hope to see you there.
Best,
Hugh Banks
HR Manager
+1 (666) 666-6666 ext. 6666
hughbanks@companym.com
Attachment:
Meditation101Conference_Speaker_Intro_2021.pdf
---
In this example, Hugh introduces himself in one short line, announces the event, gives background on the speaker Dr. Morgan, and shares why employees should go to the workshop (because mental health is important).
Then, he provides the date, time, and location of the workshop and mentions that there will be food and drinks provided. He kindly writes details on the snacks that employees may be curious about.
The last paragraph is a call-to-action, communicating to the employees that they should email him to RSVP and let him know of certain allergies if applicable. Hugh's paragraphs are organized by topic, and he also provides an attachment with more information for those who are curious instead of jam-packing the email with all the information he has on hand.
Thank You Email
Business involves maintaining good relationships with others for an extended period of time for all parties involved to reap benefits in the long run. Although this may sound like a robotic, cold way of expression, that is the basis of human relationships within the business setting. A thank you email helps a relationship stay on positive terms and encourages future interaction, whether it is between two employees of the same company or between two companies. A thank you email does not have to be elaborate or eloquent and can be about the most simple of gestures.
Here we bring you two examples of thank you emails.
Email subject line: A little thank you for your suggestion the other day!
Hi Bryce,
It's Jodi, the product packaging design team manager. I just wanted to say thank you for your suggestion in the last all-hands meeting.
We had been having trouble figuring out how to make our boxes still close slowly to ensure there is no hard impact on our products with our new eco-friendly material.
I think your expertise as a hardware engineer helped our team immensely. I was also surprised to hear that it has only been a month since you joined the company. We will try out the new folding method for our next testing batch of boxes, and I'll update you on how it goes.
Thanks again and hope to hear your contribution in more meetings in the future!
Kind regards,
Jodi Campbell
jodicampbell@companyn.com
---
In the corporate setting, there are many instances where individuals are not credited for their input or opinions. Worse yet, there are times when someone else takes credit for the idea of another individual. Because this is a common type of occurrence, most seasoned company workers will not take it to heart, but a little thanks can go a long way, especially from an employee of seniority. It encourages employees to participate, voice their opinion, and be more enthusiastic about their contribution to the company.
In the sample email above, Jodi, the manager of the company's product packaging design team, thanks Bryce, a hardware engineer who recently joined the company, for the idea he voiced in an all-hands meeting. Jodi gives context for the email and also mentions that she will update Bryce on how his idea works out in the next testing batch.
This kind gesture can encourage Bryce to continue to be vocal in meetings where new employees tend to be shy to speak up. Overall, it helps the company grow and develop as a whole and creates a positive environment where employees are not afraid to participate in discussions.
In this next example, Lora emails Heidi, an employee she is close to.
---
Email subject line: Thanks for the leads! Lunch sometime?
Dear Heidi,
This is Lora. I just wanted to thank you for the list of sales leads that you gave me the other day. I really appreciated it.
Let's have lunch again together sometime next week when you're free.
See you soon!
Much thanks,
Lora
Sales Representative for Company P
lora@companyp.com
---
In this example, Lora kept her thank you email short and sweet. There is no need to make such emails elaborate and verbose. Even a short message of thanks is enough to show your appreciation. Notice the tone of this email is more casual which you can also see in the email subject line. Because the writer and receiver of the email seem relatively close, a verbose message is not needed when sending thanks. However, this does not mean you need to send lengthy text for more formal emails.
The sender of the email Lora also suggests lunch together when Heidi is free. It is not always necessary to end with a sentence that leads to a follow-up in a thank you email, but a gesture such as buying lunch for the other party is another way of showing thanks. Although Lora did not specifically disclose that lunch was on her, it is a common way to show gratitude.
Arranging a Meeting
Another common type of business email is emails for arranging meetings. This could be for employees within the same team, employees under different teams or departments, or two or more different companies. These emails are also necessary when setting up meetings with freelancers, investors, or other relevant individuals.
Below are two example emails that call for arranging meetings.
---
Email subject line: Scheduling a Meeting for the Product Page Designs
Dear Front-end Team,
I'm Kenneth from the Web Design Team. I am writing to schedule a meeting between our teams for reviewing the current coding limitations with web design before our team starts designing the product pages for the summer line.
We briefly mentioned before in an all-hands meeting that we were wondering if scrolling animations would be possible for the product pages of the newly launching products. I just wanted to mention this so you get a general idea of the meeting.
We were wondering if 2:00 PM on Thursday would work with your team. Please let me know if that time works for you.
Thanks,
Kenneth
Web Designer
kennethgray@companyq.com
---
In Kenneth's email, he formally writes that he is writing to schedule a meeting between the web design team and the front-end team. He gives background on what kind of meeting this would be. For simpler meetings, there is no need to explain in excess what kind of questions or topics will be discussed. Kenneth, however, gives an example of what the design team is going to ask to be sure the other team understands the possibly unclear meeting.
Kenneth ends the email by suggesting a specific day and time for the meeting. Because emailing is a slower form of communication, taking initiative to set a time first is much appreciated so the parties do not have to go back and forth to set a time.
In this second example, an employee of Company R is emailing an employee from Company S about arranging a joint meeting.
---
Email subject line: Request for Second Meeting | Spring Collaboration 2023
Dear Tammy,
This is Scott, brand manager of Company R. I am writing to request a second meeting between our company and Company S regarding the upcoming Spring Collaboration for next year.
Our team would like to discuss the logistics of the video campaign in more detail. Our in-house video producer will also be present at the meeting this time around.
For this meeting, we would like to invite your team to our office. Would any of the following times work for your team?
Monday, Dec 12th at 2:00 PM
Tuesday, Dec 13th at 10:00 AM
Thursday, Dec 15th at 10:00 AM
Let me know if any of the above times do not work for you.
Looking forward to seeing you and your team again.
Scott Price
Brand Manager at Company R
scottdavidprice@companyr.com
---
In the above email, the brand manager of Company R Scott Price writes a straightforward email requesting a meeting with Company S. He mentions the topic of the meeting and invites Tammy's team to his company's office, also providing three time slots for her to choose from. He adds that she is free to let him know if none of the times work for her and her team. Scott's email is efficient and conveys all the necessary information for this interaction.
Although writing a business email may seem intimidating at first, remember that the person on the other end is also human. They also might not be 100% sure about how to express what they want to convey in a professional email. Simply keep the email organized and efficient, and all parties involved will be content.
Feel free to use our sample emails as references when writing your own emails. If you are unsure about your grammar or how natural your writing sounds, try Engram where you can get suggestions on your writing from our Engram AI. Best of luck!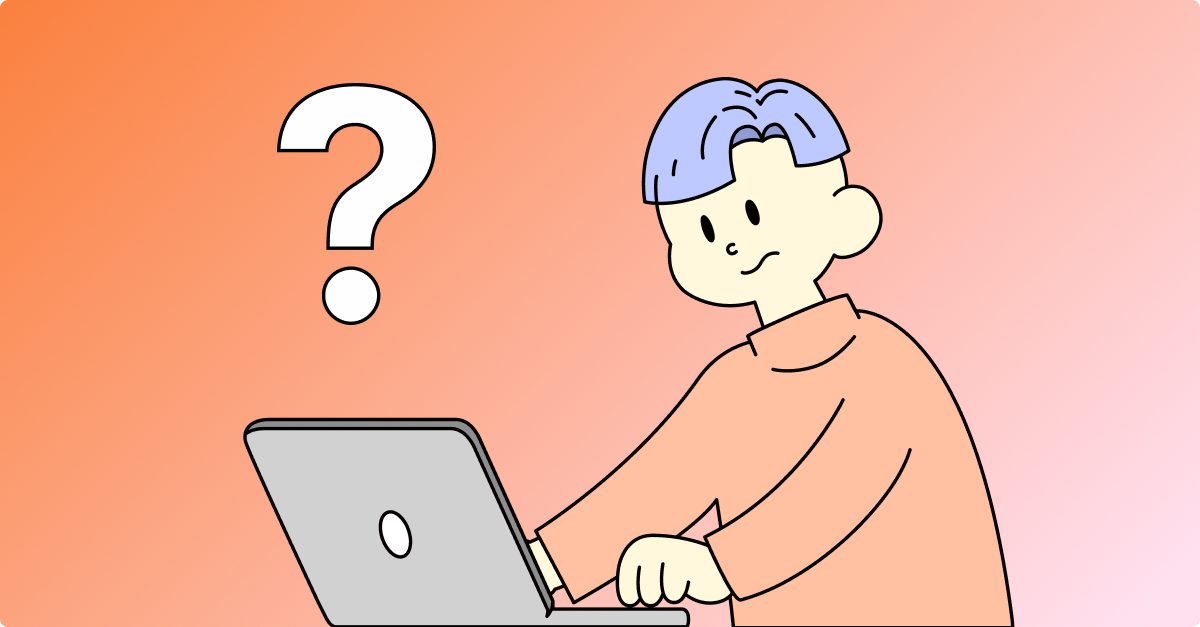 ---
Reference:
https://pixabay.com/photos/cup-shake-red-product-background-5256300/